John van Schipstal & Henry Kuppen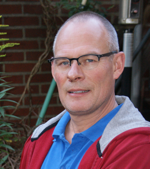 John van Schipstal is, naast zijn werk in de psychiatrie, al jaren actief als kunstenaar. Hij werkt vooral met natuurlijke materialen. Met eenvoudige aanpassingen geeft hij deze materialen een geheel eigen identiteit. Alle beelden die hij maakt, hebben een organische vorm met een duidelijke link naar mens en dier. Johns beelden zijn abstraherend van karakter. Door de kleine, stilistische ingrepen die hij toepast, is zijn werk een duidelijke weergave van een idee of gevoel.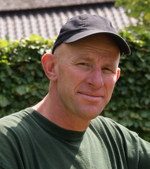 Henry Kuppen is beroepsmatig dagelijks betrokken bij bomen in de openbare ruimte. Tijdens zijn werk komt hij vaak unieke stukken hout tegen. In de loop der jaren heeft hij oog ontwikkeld voor bijzondere vormen en vergroeiingen. De gevonden stukken hout bewerkt hij, op een minimalistische manier, tot figuratieve of abstracte vormen. Omdat hij werkt met uniek, natuurlijk basismateriaal ontstaan er originele kunstwerken. Henry heeft een voorliefde voor dierfiguren en grote objecten.
John van Schipstal & Henry Kuppen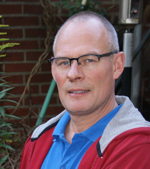 John van Schipstal ist, neben seiner Arbeit in der Psychiatrie, auch schon jahrelang aktiv als Künstler. Er arbeitet vor allem mit natürlichen Materialien. Mit einfachen Modifikationen gibt er diesen Materialien eine einzigartige Identität. Alle Bilder die er macht haben eine organische Form, mit einen deutlichen Hinweis auf Mensch und Tier. Johns Bilder sind abstrahierend. Die kleinen, stilistischen Eingriffe die er anwendet, sind ein deutliches Beispiel einer Idee oder eines Gefühls.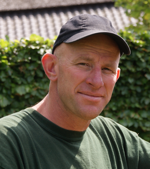 Henry Kuppen arbeitet täglich mit Bäumen im öffentlichen Raum. Während seiner Arbeit findet er oft Unikate aus Holz. Im Laufe der Jahre hat er ein Auge für Sonderformen und Missbildungen entwickelt. Die gefundenen Holzstücke bearbeitet er in einem minimalistischen Weg, zu figurativen oder abstrakten Formen. Weil er arbeitet mit einzigartigen natürlichen Grundmaterial, entstehen originelle Kunstwerke. Henry hat eine Vorliebe für große Tierfiguren und Objekte.
John van Schipstal & Henry Kuppen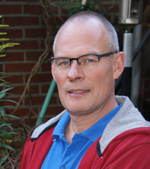 In addition to his work in psychiatry, John van Schipstal has been active as an artist for many years. He tends to work with natural materials and, with simple alterations, gives them a very distinctive identity. All of his sculptures have an organic shape and represent a clear link with humans and animals. John's sculptures have an abstract character. By applying minor stylistic interventions, his work always embodies a clear reflection of an idea or feeling.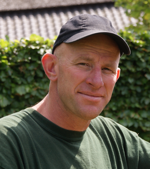 In his everyday work, Henry Kuppen is involved with trees in public areas and often encounters unique pieces of wood. Over the years, he has developed a special eye for extraordinary shapes and deformities. In a minimalistic manner, he modifies found pieces of wood into abstract, symbolic shapes. As Henry works with unique, natural raw material, he creates original works of art and has a preference for animal sculptures and large objects.